Quantity Surveying is broadly concerned with the estimation, planning and control of the cost on construction projects. It cover a wide range of activities including cost estimation, cost planning, value engineering, feasibility studies, cost benefit analysis, lifecycle costing and valuation.
Efficient and effective utilisation of resources (materials, manpower, money) is the main objective of a quantity surveyor. It also requires him to have an up-to-date information of market, tools and equipments to help in planning and scheduling of construction activities and resource allocation.
Risk analysis is an area which should be thoroughly studied to become a successful quantity surveyor. The quantity surveyor should be able to assess the risk involved and be able to decide whether it should be retained or transferred.
Quantity surveyors play an important role in contract procurement, tender evaluation and dispute resolution. Good knowledge of construction technology is very much required for a quantity surveyor.
Get more about Construction Management CPM PERT
Area and Volume Calculations
In case of mobile device please scroll horizontally to view full width of table.
You can also select from the following links of solved examples to get prepared for your exams like GATE and GRE.
---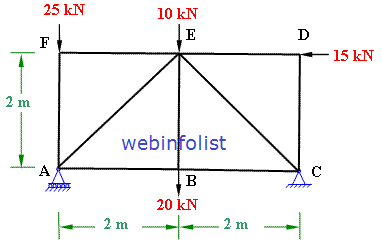 Solved Examples on Application of equilibrium equations to find support reactions; truss member forces by method joints and method of sections.
---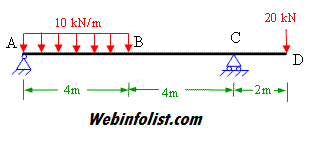 Solved examples on shear force and bending moment diagrams for cantilever, simply supported beam and overhanging beams.
---

Solved examples on deflection of beam and truss by different methods like doble integration, Macaulay's method, energy method (unit load method).
---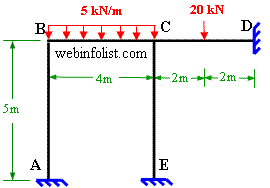 Solved examples on indeterminate structures by slope-deflection equation, moment distribution method, consistent deformation(compatibility)
---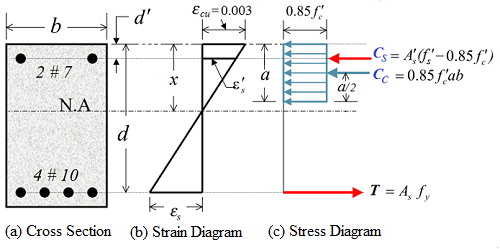 Solved examples for determination of strength of reinforced concrete beams (singly reinforced and doubly reinforced).