>Project Definition and Goals
A project can be defined as a series of activities with several distinguishing characteristics.
The following features correspond to a project;
The project has specific starting and finishing dates.

It has well-defined objectives.

It achieves a specified product or result.

It is a unique, non-repetitive effort.

Every project has a particular set of constraints centred around cost, time and resources.
Every project should have SMART (Specific, Measureable, Agreed-upon, Realistic, Time-framed) goals.
Project management is concerned with planning and scheduling of activities, specifying the material and quality of workmanship, coordinating with the client and contractor, organising the work, facilitating the resources, supervising and monitoring the work progress and verifying all the activities necessary for a project.
Project management provides a framework for the quantitative evaluation of work performed on tasks and prepare proper documentation of the project.
Project management is required to make sure that a project accommodates; client requirements, budget constraints, time constraints, performance constraints.
The following reasons may lead to the failure of Project management;
Unclear definition of requirements and objectives

Improper planning and review efforts

Unclear communications between the team members

Lack of consensus among the stakeholders

Inadequate work breakdown structure

Starting/completing activities out of sequence

Unforeseen problems
Get more info about Civil Engineering topics
You can also select from the following links of solved examples to get prepared for your exams like GATE and GRE.
---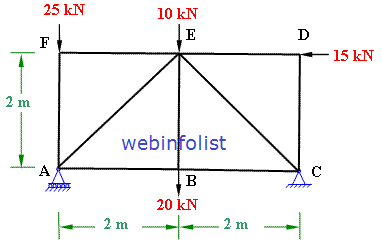 Solved Examples on Application of equilibrium equations to find support reactions; truss member forces by method joints and method of sections.
---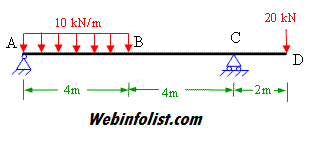 Solved examples on shear force and bending moment diagrams for cantilever, simply supported beam and overhanging beams.
---

Solved examples on deflection of beam and truss by different methods like double integration, Macaulay's method, energy method (unit load method).
---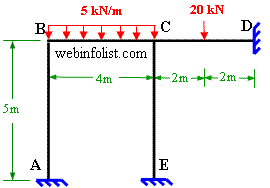 Solved examples on indeterminate structures by slope-deflection equation, moment distribution method, consistent deformation(compatibility)
---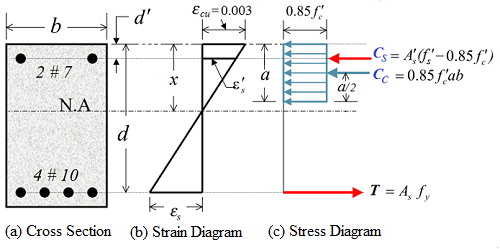 Solved examples for determination of strength of reinforced concrete beams (singly reinforced and doubly reinforced).