Construction Materials section is primarily concerned with the development of new or improved materials for constructing Civil Engineering structures, also involved in design of materials and methods to repair existing structures that may be damaged due to certain reasons.
Information on latest research in materials is very important for construction technology and design of structures.
Cement, Concrete and steel are the most common materials used in construction. Bitumen, Asphalt, Timber, Aluminium, ceramic, glass, PVC and Copper etc are also used for additional works.
It is very important to know the properties of the materials before using them. The commonly used materials for construction should be tested for mechanical properties, thermal properties, chemical properties and electrical properties. Material properties should conform to the standards adopted in the country e.g., ASTM, AASHTO, British Standards (BS) or Eurocode etc.
The links on this page will lead you to get information about Concrete, Cement, Timber, Steel, Ceramic, Glass and Plastics etc.
Analysis and design of reinforced concrete structures
You can also select from the following links of solved examples to get prepared for your exams like GATE and GRE.
---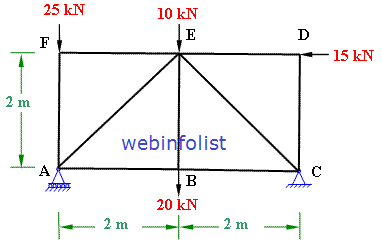 Solved Examples on Application of equilibrium equations to find support reactions; truss member forces by method joints and method of sections.
---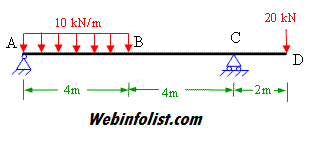 Solved examples on shear force and bending moment diagrams for cantilever, simply supported beam and overhanging beams.
---

Solved examples on deflection of beam and truss by different methods like doble integration, Macaulay's method, energy method (unit load method).
---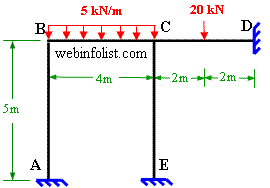 Solved examples on indeterminate structures by slope-deflection equation, moment distribution method, consistent deformation(compatibility)
---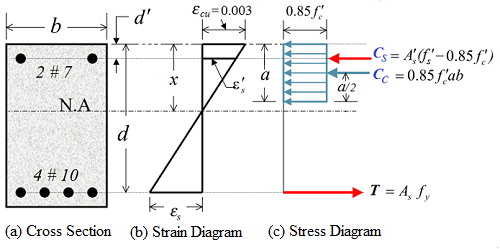 Solved examples for determination of strength of reinforced concrete beams (singly reinforced and doubly reinforced).