We have provided illustrated solved examples on different topics of civil engineering on this page which will be helpful in the teaching and learning of civil engineering at undergraduate level. These solved examples are developed with an objective of strengthening the fundamental principles. It is expected that after going through these solved examples the students will improve their cognitive skills.
Select from the following links of solved examples
---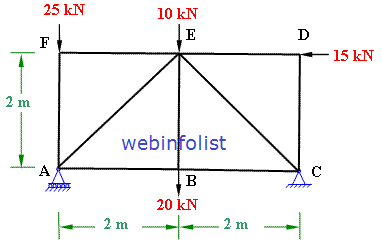 Solved Examples on Application of equilibrium equations to find support reactions; truss member forces by method joints and method of sections.
---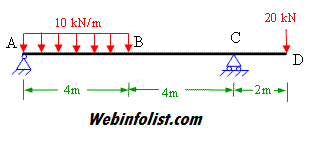 Solved examples on shear force and bending moment diagrams for cantilever, simply supported beam and overhanging beams.
---

Solved examples on deflection of beam and truss by different methods like doble integration, Macaulay's method, Conjugate Beam method, Moment area method, energy method (unit load method).
---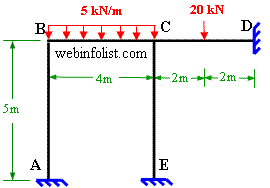 Solved examples on indeterminate structures by slope-deflection equation, moment distribution method, consistent deformation(compatibility)
---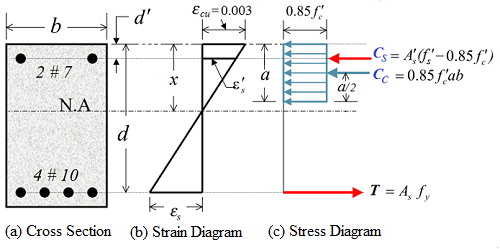 Solved examples for determination of strength of reinforced concrete beams (singly reinforced and doubly reinforced).
---