After defining the scope and objectives of a project it is important to prepare a list of activities required to complete the project and then prepare a schedule of these activities. CPM and PERT are powerful tools for planning and scheduling of complex projects.
Project scheduling plays an important role in the following:
estimating the time and cost of the project.

serve as the basis for allocating resources,

estimating cash flows

establishing the extension of time and the associated cost to be awarded for delays and variations.

monitoring and control of project performance
The following items should be considered carefully while preparing project schedule:
The activities of work which consume resources;

Milestone dates and Critical dates for completion;

The resources (labour, construction equipment and materials) based on the proposed construction techniques and methods;

The duration of project activities based on the available resources, the production rates and the quantity of work to be done;

Total demand for resources;

The sequencing of project activities based on the relationship between them;

The critical path of the project;

The working days in the calendar and potential problems (climatic, political, social etc);

The delivery time of equipments;

Access to the project site;

Types of labour (direct hire or by subcontractor);

Subcontractors job;

Local holidays and shut-down periods;

Working hours for different resources involved in the project (e.g. 8 hours/day, 6 days week etc);

Work of other contractors on the site;

Financial restraints of the client.
Get more info about Civil Engineering topics
You can also select from the following links of solved examples to get prepared for your exams like GATE and GRE.
---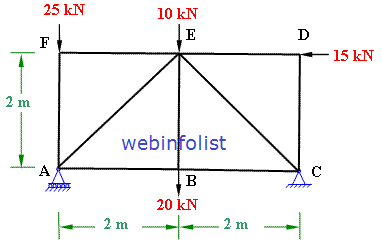 Solved Examples on Application of equilibrium equations to find support reactions; truss member forces by method joints and method of sections.
---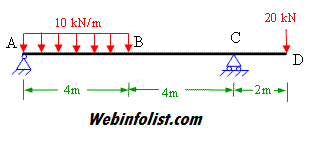 Solved examples on shear force and bending moment diagrams for cantilever, simply supported beam and overhanging beams.
---

Solved examples on deflection of beam and truss by different methods like double integration, Macaulay's method, energy method (unit load method).
---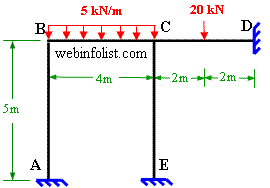 Solved examples on indeterminate structures by slope-deflection equation, moment distribution method, consistent deformation(compatibility)
---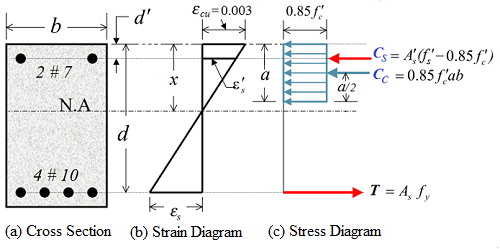 Solved examples for determination of strength of reinforced concrete beams (singly reinforced and doubly reinforced).