Structural Engineering is the branch which involves analysis and design of mainly steel, concrete, or timber framed structures such as Tall Buildings, Bridges, Dams, Towers, Offshore Platforms, Stadiums, Retaining Walls and Foundation.
It has two broad areas; Structural Analysis and Structural Design.
Structural design requires good knowledge of structural and material behaviour under different types of loading which is covered under Engineering Mechanics. Concrete and steel are commonly used materials for construction. Pre-cast and pre-stressed concrete are also used in construction. Special concrete like high performance concrete (HPC) provides solution to certain situations.
The design process involves multiple considerations which are safety; serviceability; esthetics; environmental; economic. Professionals involved in the design process are mainly structural engineers; geotechnical engineers; construction managers; architects; building officials; owners; developers.
Structural design includes repetitive cycles of preliminary design; structural analysis (calculation of forces, bending moment, stress, strain, deflection); design revisions; refined analysis; design alternatives
For simple and small structures design can be done manually but for large and complex structures there are lot of computer software available for Analysis and design of structures e.g. STAAD, TEDDS, SAP, ETABS etc.
Use our popular Calculator for flexural strength of Reinforced concrete beam
New Calculator for One-way Slab Design
New Calculator for Concrete Mix Design
You can also select from the following links of solved examples to get prepared for your exams like GATE and GRE.
---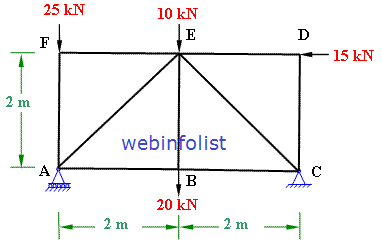 Solved Examples on Application of equilibrium equations to find support reactions; truss member forces by method joints and method of sections.
---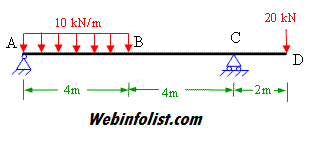 Solved examples on shear force and bending moment diagrams for cantilever, simply supported beam and overhanging beams.
---

Solved examples on deflection of beam and truss by different methods like doble integration, Macaulay's method, energy method (unit load method).
---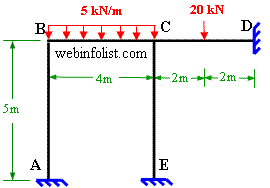 Solved examples on indeterminate structures by slope-deflection equation, moment distribution method, consistent deformation(compatibility)
---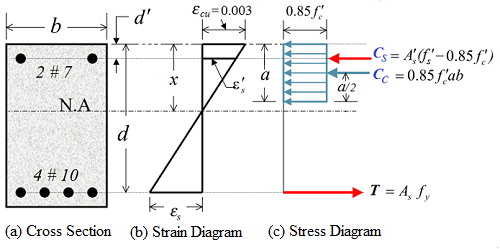 Solved examples for determination of strength of reinforced concrete beams (singly reinforced and doubly reinforced).