Concrete is a construction material which is composed of Cement (generally Portland cement), coarse aggregate (gravel, limestone, or granite), fine aggregate (such as sand) and water. Concrete is required to be workable, finishable, durable, strong, watertight and wear resistant to be used a structural material. Generally these are obtained by proper selection of materials
Sometimes admixtures are also added to concrete to give it special properties required to meet certain conditions.
Recycled materials are also being used as concrete ingredients and getting popularity as it helps in pollution control and clean environment.
Fly ash which is a bye-product of coal-fired power plants has a cementitious property which when added to concrete, reduces the cement content required to produce a concrete of desired strength.
Concrete becomes solid mass after cement mix with water which is a chemical reaction known as hydration of cement. The process of solidifying concrete is known as setting of concrete which depends on the type of cement used in the concrete mix.
Concrete is a brittle material which is strengthened by using steel reinforcement bars (rebar), plates or fibers; such a concrete is termed as reinforced concrete.
Proper selection of materials in appropriate proportions is very important to get the desired properties of concrete. This is covered in concrete mix design. There are different methods for mix design. Absolute volume method developed by American Concrete Institute (ACI) is one of the most commonly adopted methods.
You can also select from the following links of solved examples to get prepared for your exams like GATE and GRE.
---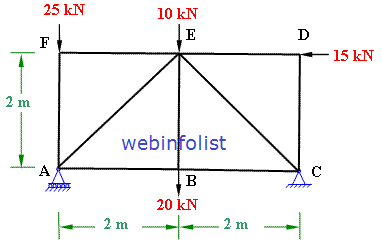 Solved Examples on Application of equilibrium equations to find support reactions; truss member forces by method joints and method of sections.
---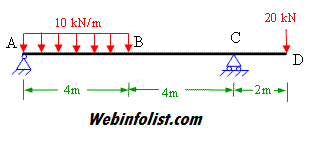 Solved examples on shear force and bending moment diagrams for cantilever, simply supported beam and overhanging beams.
---

Solved examples on deflection of beam and truss by different methods like doble integration, Macaulay's method, energy method (unit load method).
---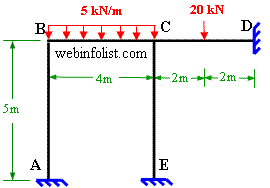 Solved examples on indeterminate structures by slope-deflection equation, moment distribution method, consistent deformation(compatibility)
---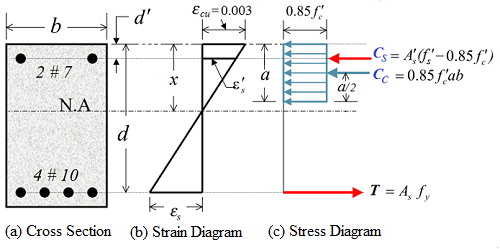 Solved examples for determination of strength of reinforced concrete beams (singly reinforced and doubly reinforced).