Geotechnical Engineering is about analyzing the subterranean rock and soil to determine its suitability to support extreme loads.
The broad spectrum of Geotechnical Engineering consists of the following:
- Soil Mechanics (Soil Properties and Behavior)
- Soil Dynamics (Dynamic Properties of Soils, Earthquake Engineering, Machine Foundation)
- Foundation Engineering (Shallow and deep Foundation)
- Pavement Engineering (Flexible and Rigid Pavement)
- Rock Mechanics (Rock Stability and Tunneling)
- Geosynthetics (Soil Improvement)
Proper geotechnical solution is essential for a safe and secure structure.
Design of gravity retaining walls, dams, stability of slops, steel sheet piling and other solutions for foundations of structures are some of the areas covered by geotechnical engineers
Good knowledge of applied mechanics is very necessary for a geotechnical engineer.
Foundation design is an important task for any structure. It involves selection of a suitable foundation to transmit the loads safely to the ground. Foundation is the interface between Structure and the earth. It transmits the load of the structure to the soil. It is very important to determine the bearing capacity of soil before foundation design. Foundation can be made of plain concrete, reinforced concrete, steel, timber or composits. Foundations can be classified as shallow or deep.
A shallow foundation is provided when the earth directly beneath a structure has sufficient bearing capacity to sustain the loads transmitted by the structure. Some of the common types of shallow foundations are spread footing, wall footing, eccentric footing, combined footing, unsymmetrical footing, strap footing, and raft foundation etc.
A deep foundation is provided when the soil near the ground surface is weak. Some of the types in this category are piles, drilled piers, caissons, retaining walls, basement walls etc.
A shallow foundation is cheaper as compared to deep foundation.
Quiz in Geotechnical Engineering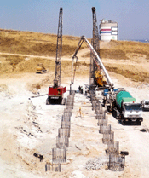 You can also select from the following links of solved examples to get prepared for your exams like GATE and GRE.
---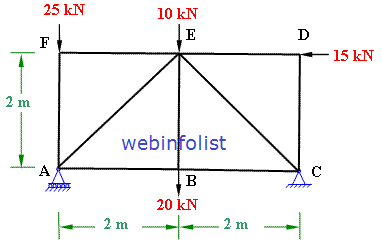 Solved Examples on Application of equilibrium equations to find support reactions; truss member forces by method joints and method of sections.
---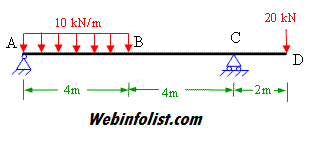 Solved examples on shear force and bending moment diagrams for cantilever, simply supported beam and overhanging beams.
---

Solved examples on deflection of beam and truss by different methods like doble integration, Macaulay's method, energy method (unit load method).
---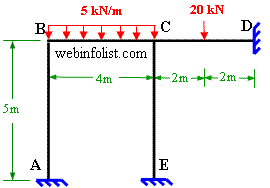 Solved examples on indeterminate structures by slope-deflection equation, moment distribution method, consistent deformation(compatibility)
---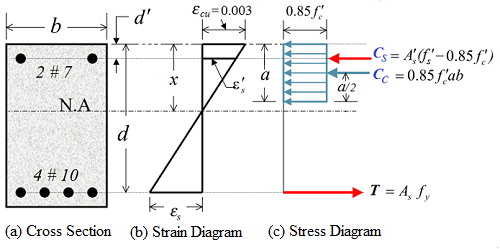 Solved examples for determination of strength of reinforced concrete beams (singly reinforced and doubly reinforced).