Whenever a beam is loaded with transverse loads, the bending moments are developed which cause the axis of beam to deflect from the original undisturbed position as seen in the following figure.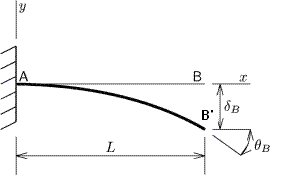 In the above figure the undisturbed axis of cantilever beam is AB and the deflected shape is AB'. The deflected shape of the beam is also known as elastic curve. The deviation of point B to B' is shown as deflection δB and the change in slope of tangent at B is shown as slope θB .
The differential equation of elastic curve was first given by Euler and written as

where E = Modulus of elasticity of the beam material
I = moment of inertia of the beam x-section
v = deflection along y-axis
x = distance from the origin to the point of deflection
M = bending moment at section
Deflection calculations are required for buildings, bridges and machines to satisfy some design criteria and to control vibration.
There are different methods available to determine slope and deflection of beam. Some of them are given below;
Strain-energy method (Castigliano's theorems)
Use our Deflection Calculator Easy to use calculator for different loads on beams
Moment Distribution CalculatorNewfor solving Indeterminate Beams with different loads
You can also select from the following links of solved examples to get prepared for your exams like GATE and GRE.
---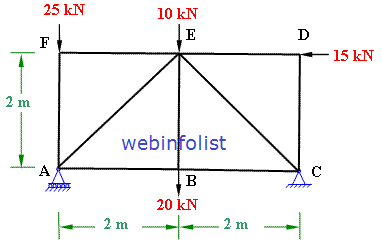 Solved Examples on Application of equilibrium equations to find support reactions; truss member forces by method joints and method of sections.
---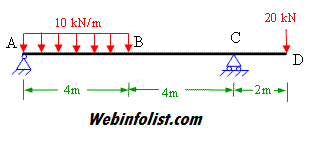 Solved examples on shear force and bending moment diagrams for cantilever, simply supported beam and overhanging beams.
---

Solved examples on deflection of beam and truss by different methods like doble integration, Macaulay's method, energy method (unit load method).
---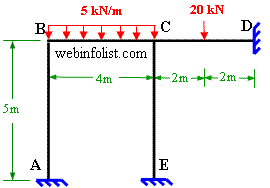 Solved examples on indeterminate structures by slope-deflection equation, moment distribution method, consistent deformation(compatibility)
---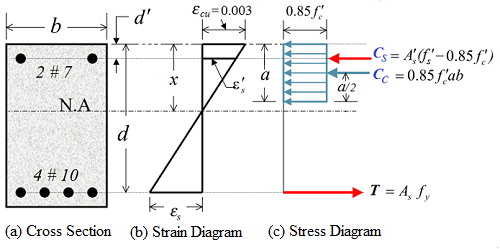 Solved examples for determination of strength of reinforced concrete beams (singly reinforced and doubly reinforced).