Offshore

Engineering deals with analysis, design and construction of structures and pipelines in a marine environment for the exploration, production and transmission of oil and gas. Offshore engineers design and install offshore platforms, marine risers, offshore mining pipe, articulated tower etc.

Offshore engineers are involved in the design of dredging equipment for land reclamation, maintenance and the recovery of embedded minerals in deep-sea locations.

Aerodynamic and hydrodynamic analysis of offshore structures is very essential. Good knowledge of applied mechanics and fluid mechanics is very much required for offshore engineering.

Offshore engineering also involves analysis and design for coastal developments.

One can say that Offshore Engineering is a cooperation between Civil Engineering, Mechanical Engineering and Marine Technology.

The web links on this page will lead you to get more information related to offshore engineering notes, services and products.
Featured Links
Fixed end moment, bending moment & reaction calculation for fixed beam
Easy to use calculator for different loads on beams
Analysis and design of reinforced concrete structures
CE QUIZNew
A collection of quiz in different areas of civil engineering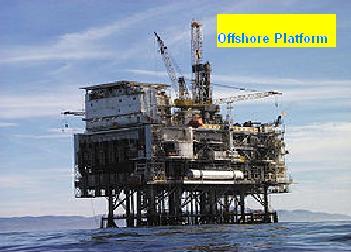 Related Links
Moment Distribution CalculatorNew
Easy to use calculator for solving Indeterminate beams with different load.
CE HorizonNew
Online Civil Engineering Journal and Magazine
Get to know about distinguished civil engineers