Engineering graphics is a visual means of communication to develop ideas and convey the design details in a technical format.
Engineering graphics is an essential course offered at an early stage in engineering education and is used as a support in other courses.
There are lots of computer software available to assist in engineering graphics. AutoCAD is the most commonly used software around the world.
Drawing is the language of engineers. The details of construction or fabrication are conveyed with the help of drawings showing top view, front view, side view and sectional view etc, which are required by architect, designers, construction technologists and land surveyors and other professionals involved in construction and fabrication process.
The web links on this page will lead you to study material on different civil engineering topics.
You can also select from the following links of solved examples to get prepared for your exams like GATE and GRE.
---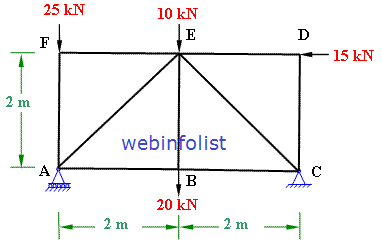 Solved Examples on Application of equilibrium equations to find support reactions; truss member forces by method joints and method of sections.
---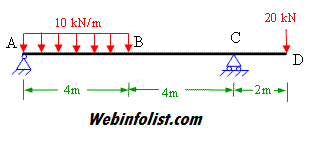 Solved examples on shear force and bending moment diagrams for cantilever, simply supported beam and overhanging beams.
---

Solved examples on deflection of beam and truss by different methods like doble integration, Macaulay's method, energy method (unit load method).
---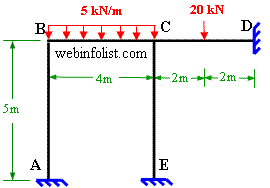 Solved examples on indeterminate structures by slope-deflection equation, moment distribution method, consistent deformation(compatibility)
---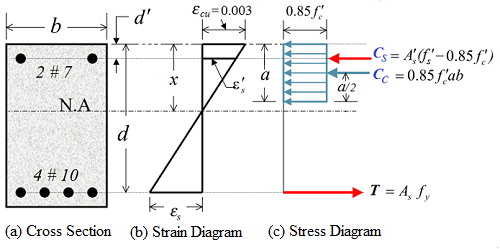 Solved examples for determination of strength of reinforced concrete beams (singly reinforced and doubly reinforced).