Civil Engineering Quiz
Test your knowledge of Civil Engineering and get prepared for the exams.
Geotechnical Engineering
Quiz # GTE 01
This section consists of quiz covering general topics related to geotechnical engineering and soil mechanics.
Select whether the following statements are True (T) or False (F).

1.
A foundation is a structure that transfers loads to the earth. (T/F)
2.
Porosity is defined as the ratio of the volume of voids (containing air and/or water) in a soil to the total volume of the soil. (T/F)
3.
Permeability is measure of the ability of water to flow through the soil. (T/F)
4.
Shallow foundations typically have a depth to width ratio of less than 1. (T/F)
5.
Large buildings such as skyscrapers require deep foundations. (T/F)
6.
Proctor compaction test is used to determine optimum moisture content and maximum dry density of soil. (T/F)
To get the answers for the above quiz please contact us
Try the quiz in other subject areas.

Construction Management

Quantity Surveying

Environmental Engineering
You can also select from the following links of solved examples to get prepared for your exams like GATE and GRE.
---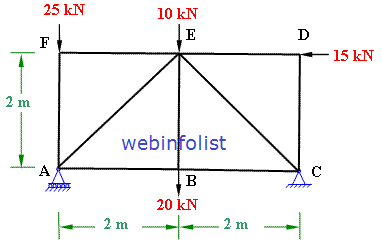 Solved Examples on Application of equilibrium equations to find support reactions; truss member forces by method joints and method of sections.
---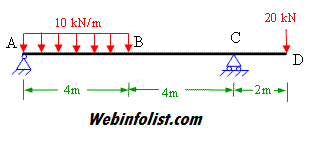 Solved examples on shear force and bending moment diagrams for cantilever, simply supported beam and overhanging beams.
---

Solved examples on deflection of beam and truss by different methods like doble integration, Macaulay's method, energy method (unit load method).
---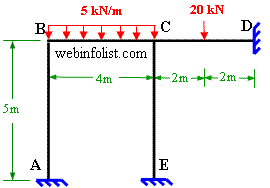 Solved examples on indeterminate structures by slope-deflection equation, moment distribution method, consistent deformation(compatibility)
---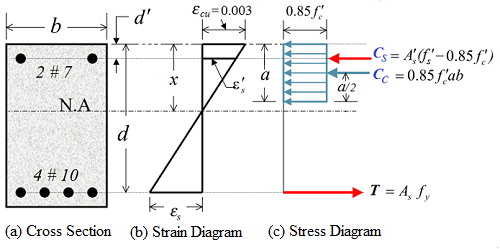 Solved examples for determination of strength of reinforced concrete beams (singly reinforced and doubly reinforced).