WELCOME TO STRUCT SOFT CENTRE
Want to Become Professional Structural Engineer?
JOIN OUR LIVE TRAINING
To Join Contact: +91-8857891345, +91-8446450145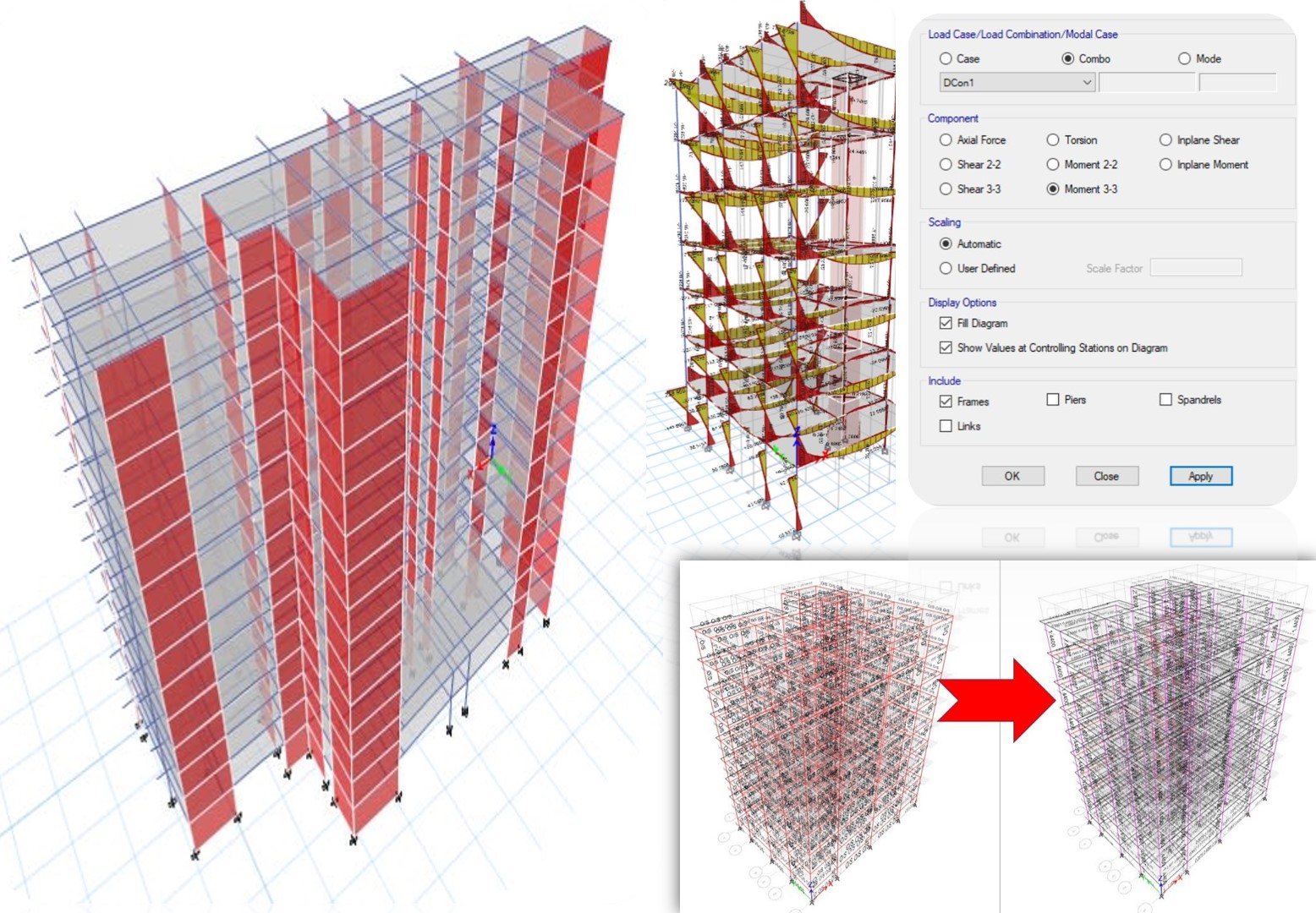 TRAINING ON ETABS + RCDC + EXCEL SOFTWARE
COMPLETE BUILDING DESIGN WITH EXPERTS
OVERVIEW OF COURSE CONTENT:

G+2 RCC Building (Sample Project)
RCC Design of G+3 Building (Real Life Project)
RCC Design of G+5 Building (Real Life Project)
RCC Design of High-Rise Structure (Real Life Project)
Designing, Scheduling and Detailing in RCDC
Design of Foundations of each above projects

Most demanding Software in markets
The following are most demanding software in market
AutoCAD, ETABS, SAFE, RCDC, STAAD Pro., REVIT
ABOUT US
Struct Soft Centre (SSC) provides professional training on ETABS software. It is founded in 2019, having 750 sq.m center area, equipped with more than 15 numbers of advance computer systems. Since its inception, in a very short period of time itself, with qualitative services of training and well-designed modules, SSC gaining the popularity over a wide area day by day.
EXPERIENCE
Struct Soft Centre has provided training to more than 500+ students & working professionals. We have successfully trained to the students and working professionals through in campus value added training, individual/ group based online and offline training. The certificate provided by us is authentic and government approved. This certificate is acceptable all over India
OBJECTIVE
Structural Engineering is most demanding specialization of civil engineering. The current scenario demands knowledge of software's to design the structure within limited period of time and effort. Moreover, the ongoing consultancies and MNCs of India, demands students who have good conceptual knowledge as well as software knowledge. The aim of establishment SSC is to full fill these requirements.
Participants feedback about our Training
Sajan K (Ph.D Civil)
It gives immense pleasure to say that the course on ETABS provides an insight into the various design aspects of multistoried buildings. Er. Ziyaurrahman Ansari is one of the dedicated & best teachers, who take maximum care & keen interest to train each one of us by sharing his knowledge in a very systematic way. This course is very comprehensive & helped me a lot in improving my career as a structural engineer

Onkar M (B.E Civil)
The course is very informative & based on comprehensive Knowledge of building design. I took many courses before this one to learn ETABS software but I didn't satisfy with them. Thank you very much sir for taking me to this level of knowledge

Ankita Pal (M-Tech STR)
The course gives excellent knowledge with real project examples from basics to advanced method of analysis and design of RC building Structures. After Completion of this course, I got the confidence of designing of complete building on my own. Thank you very much sir

Fahad (B.E Civil)
Extremely good for beginners and for those who is at intermediate level of working. This course is not just about working in ETABS but also provides the concepts behind structural design in a very efficient manner. Very knowledgeable instructor. I personally recommend this training to all
Get more info about related Civil Engineering topics
You can also select from the following links of solved examples to get prepared for your exams like GATE and GRE.
---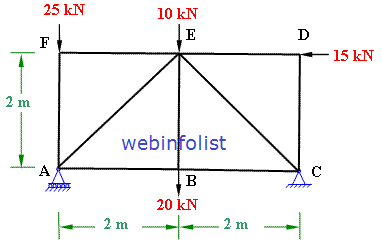 Solved Examples on Application of equilibrium equations to find support reactions; truss member forces by method joints and method of sections.
---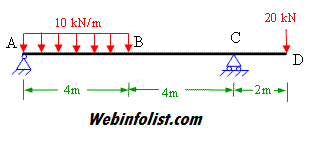 Solved examples on shear force and bending moment diagrams for cantilever, simply supported beam and overhanging beams.
---

Solved examples on deflection of beam and truss by different methods like doble integration, Macaulay's method, energy method (unit load method).
---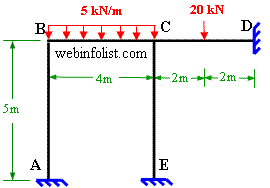 Solved examples on indeterminate structures by slope-deflection equation, moment distribution method, consistent deformation(compatibility)
---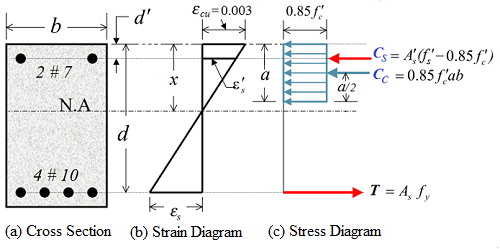 Solved examples for determination of strength of reinforced concrete beams (singly reinforced and doubly reinforced).