Video Lectures on Civil Engineering topics are available on YouTube Channel College Study Zone
These video lectures are delivered by experienced faculty in civil engineering. You can subscribe to our YouTube channel for updates on new videos.
The list of available videos is given below;
Video Lecture on Calculation of Truss member forces by method of joints
This video is presenting the application of method of joints for calculation of truss member forces. It also includes how to determine the stability and determinacy of truss. Duration of this video is 44 minutes. Dated June 04, 2019.
Video Lecture on Calculation of Support Reactions
This video includes illustrated solved examples on calculation of support reactions of a simply supported beam subjected to point load and uniform load. The duration of this video is 12 minutes. Dated May 31, 2019.
Video Lecture on Stability and determinacy of Structures
Elaborated description about stability and deteminacy of structures with solved examples. It nicely explains the equations of static equilibrium, conditions to checking for the stability and determinacy of structures. This video is of 50 minutes duration. Dated May 20, 2019.
Video Lecture on Slope and Deflection of Beam by Integration Method
Explanations about slope and deflection by double integration with the help of solved examples of cantilever and simple supported beam. It includes developing bending moment equation, integration of differential equation of elastic curve and applying the boundary conditions to final values for slope and defelction. This video is of 50 minutes duration. Dated May 18, 2019.
More videos will be added soon. Keep watching.
You can also select from the following links of solved examples to get prepared for your exams like GATE and GRE.
---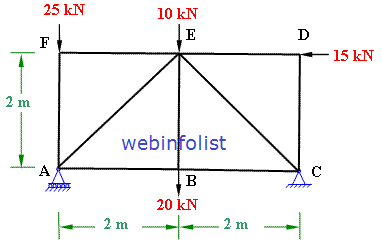 Solved Examples on Application of equilibrium equations to find support reactions; truss member forces by method joints and method of sections.
---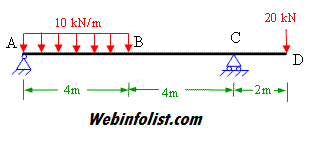 Solved examples on shear force and bending moment diagrams for cantilever, simply supported beam and overhanging beams.
---

Solved examples on deflection of beam and truss by different methods like doble integration, Macaulay's method, energy method (unit load method).
---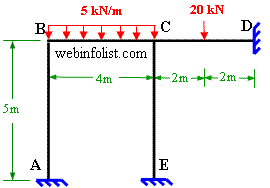 Solved examples on indeterminate structures by slope-deflection equation, moment distribution method, consistent deformation(compatibility)
---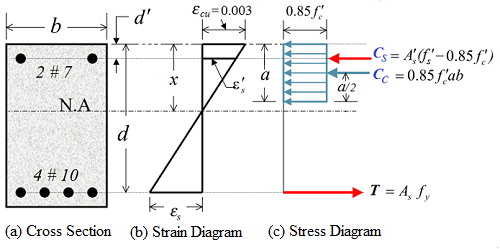 Solved examples for determination of strength of reinforced concrete beams (singly reinforced and doubly reinforced).