Surface irrigation system depends on simple gravity flow of water over and across the land in order to wet it and to infiltrate into the soil. The surface irrigation system has four component: (1) water supply; (2) water conveyance or delivery; (3) water use; and (4) drainage. Most surface irrigation systems derive their water supplies from canal systems. Sometimes the water is pumped directly from groundwater.
Surface irrigation methods can be divided into furrow, borderstrip, basin or uncontrolled irrigation.
Surface irrigation system requires a number of structures which control and manage the flow and its energy. These structures should be able to do the following functions;
(1) turning the flow to a field on and off;
(2) conveying and distributing the flow among fields;
(3) water measurement, sediment and debris removal, water level stabilization;
(4) distribution of water onto the field
Careful management is required for spreading water uniformly over a field because the soil is quite porous, and the flow rate of water is continually reduced as it spreads.
Surface irrigation is not well-suited for soils with high infiltration rates (usually the sandy and coarse-textured soils). Whereas it gives better results for soils with moderate to low infiltration rates (loams and other fine-textured soils).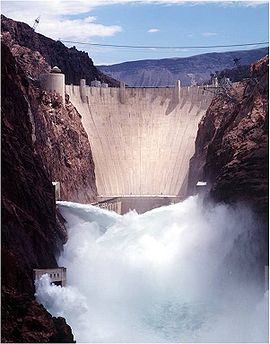 Hoover dam
Surface irrigation also requires that fields should have a uniform grade in the direction of water flow to obtain best results. For unplanted field the slope should not be more than 3%.
Other irrigation methods are given below
You can also select from the following links of solved examples to get prepared for your exams like GATE and GRE.
---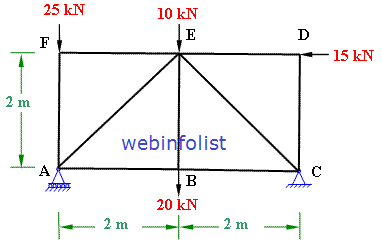 Solved Examples on Application of equilibrium equations to find support reactions; truss member forces by method joints and method of sections.
---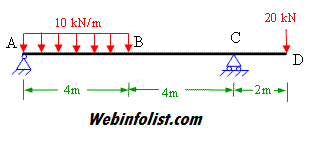 Solved examples on shear force and bending moment diagrams for cantilever, simply supported beam and overhanging beams.
---

Solved examples on deflection of beam and truss by different methods like double integration, Macaulay's method, energy method (unit load method).
---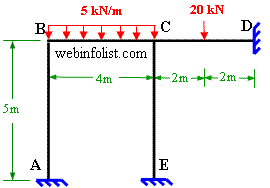 Solved examples on indeterminate structures by slope-deflection equation, moment distribution method, consistent deformation(compatibility)
---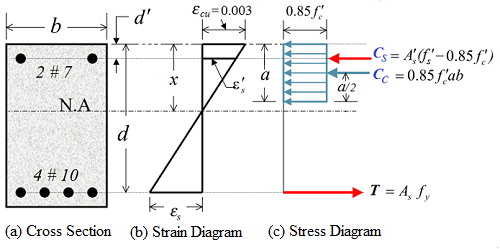 Solved examples for determination of strength of reinforced concrete beams (singly reinforced and doubly reinforced).