Continuity Equation states that in a steady flow process (flow where the flow rate do not change over time) through a control volume (the stored mass in the control volume do not change ) the inflow is equal to outflow
.
Continuity equation is based on the the Law of Conservation of Mass , which says that mass can neither be created nor destroyed.
ρAV=constant,
where ρ=mass density,
A= area of cross section,
V=velocity of flow.
Continuity equation is commonly used for pipes, tubes and ducts with flowing fluids or gases, rivers, overall processes as power plants, transportation etc.,
Hoover dam is an arch-gravity dam constructed on Colorado river in USA.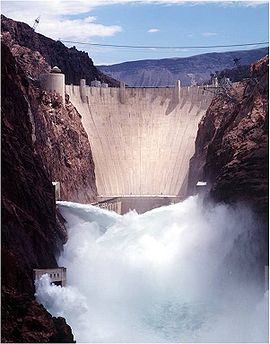 Hoover dam
Related Links
Quiz on Hydraulics & Water Resources
You can also select from the following links of solved examples to get prepared for your exams like GATE and GRE.
---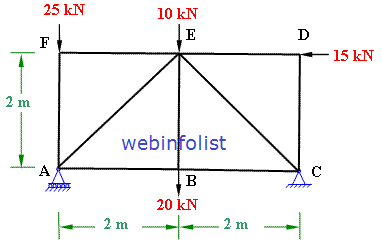 Solved Examples on Application of equilibrium equations to find support reactions; truss member forces by method joints and method of sections.
---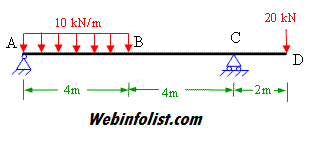 Solved examples on shear force and bending moment diagrams for cantilever, simply supported beam and overhanging beams.
---

Solved examples on deflection of beam and truss by different methods like doble integration, Macaulay's method, energy method (unit load method).
---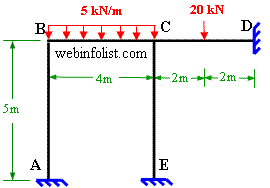 Solved examples on indeterminate structures by slope-deflection equation, moment distribution method, consistent deformation(compatibility)
---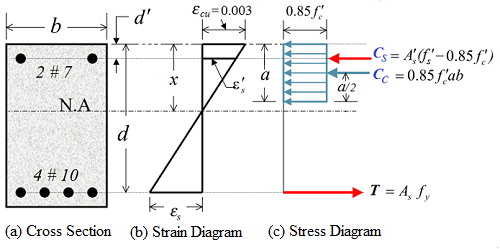 Solved examples for determination of strength of reinforced concrete beams (singly reinforced and doubly reinforced).